I FOUND A LILY AND THOUGHT OF YOU
2020 THESIS EXHIBITION
May 18 - June 30, 2020




The Department of Art & Design is proud to announce the opening of I FOUND A LILY AND THOUGHT OF YOU, the 2020 BFA Thesis Exhibition. This exhibit is organized by the St. John's University Department of Art & Design and the Yeh Art Gallery. The exhibition will be hosted online for the first time given the special circumstances caused by the pandemic.

The work of this year's thesis exhibition embraces diverse creative techniques and approaches encompassing illustration, painting, photography, video, and book arts. The different topics addressed by these artists range from the social dynamics of community and family, the elastic concept of home, the seemingly implicit but complex language of flowers, the transmutation of ordinary objects, and the hidden messages found between disparate encounters and disconnected thoughts.

The physical and concrete nature of these works have been translated into their digital spirits as a result of the unexpected and unprecedented effect of the coronavirus pandemic. Such circumstances, happening in the midst of the academic term, inevitably affected the creative process, but in an unexpectedly positive way. For some, it created a monastic environment where the focus and process of making was not much different than the illustration and sewing of an ancient illuminated manuscript. For others, access to their subjects was jeopardized, prompting alternative ways of provoking necessary and generative experiences, and their subsequent visual interpretations. For all, the results were highly refined projects with expanded, even unexpected, concepts.

Participating artists: Robert P. Distasio, Emily B. Guevara, Shakera O. Jules, Shea Kalscheur, Kelly Kwok, Stefanie M. Perrotte, Nicholas F. Proscia, Fernando Zelaya.

Image above: Fernando Zelaya, I Have Forgotten to Forget, 2020. Hand-stitched book with photographs. Image courtesy the artist.


---

Emily Guevara // Home
"Home is what you make of it, it is not only physical but it is a plethora of the tangible and intangible." - Nathaly Garzon

"Home" is defined as one's place of residence. Is that how people really feel? What is home? What makes a place home for you, and can it be more than that? For me, the idea of home has never really been the house I've lived in all my life. While it is a sentimental place for me, my real home goes beyond my physical one. I've always attached the idea of home to memories, sounds, smells, and people. I seek to understand what home can mean for others. My processbegan with interviewing people to learn about their idea of home. I selected people of different ages and backgrounds because I wanted to capture the idea of home from different perspectives as it can mean something entirely different for someone my age in comparison to someone much older. This extends to people who have moved or immigrated from another country as well.

Home is a mixed media book that contains illustrations and text based on several interviews. My main influences while developing this project have been illustrators such as Jillian Tamaki and Lauren Redniss. Redniss's work uses a documentary style by taking the stories of people she has talked to as well as people in history. Jillian Tamaki's work, specifically her graphic novel Boundless, utilizes short story collections, which is what I drew upon for this project. Based on the information I collected, I created illustrations to interpret these perspectives. I used a combination of printmaking techniques with digital illustration.

Due to the COVID-19 outbreak and stay-at-home orders, we find ourselves stuck at home, and the topic became more relevant than ever. While we are in our physical home, it doesn't necessarily mean that we are at "home." For many, including myself, home goes beyond the roof over our heads. I want my project to provide people with a moment of reflection to assess what "home" truly means to them. Hopefully, it can supply a sense of comfort during these difficult times.


---

Kelly Kwok //
I have digitally painted portraits of people with flowers to convey certain emotions or meanings that are carried through their body language and the flowers they are presented with. The symbolic language of flowers has been recognized throughout history and around the world. Mythologies, folklore, sonnets, and plays of the ancient Greeks, Romans, Egyptians, and Chinese are peppered with flower and plant symbolism. Nearly every sentiment imaginable can be expressed with flowers. Flower language has been an integral part of conveying the emotions and intent of those gifting flowers or those receiving them. Whether because of the color of the flower or perhaps the combination of a bouquet, the meaning of flowers can vary from simple ideas to complex feelings. To say that our minds are like flowers isn't too far off if we consider the flowers we personally have come to love. Perhaps we've come to love those flowers knowing the meaning behind them. Perhaps it was because of a special moment involving them. Or perhaps, we simply just found them to be pretty or beautiful in our own unique way. Regardless of how we perceive these flowers, our minds are as flowers, attracted to them often because they reflect our personality and/or constant emotions.


---

Nicholas Proscia // Objects of Interest
Photography is often used as a way of documentation and archiving. It does a good job at rendering details and can accurately capture a scene by the hundredth of a second. So what happens when the subject is extracted from its "normal" place in time and portrayed under an isolated and stylized framework? How can an object be heightened and transformed into something less familiar? In this series of images, Objects of Interest, I began to collect objects that were seemingly unattractive and boring and then attempted to isolate them, trying to find their highest form. These objects ranged from fruits and vegetables to discarded packaging found on the curb. With the help of color, light, and digital imaging I was able to bring out the objects' interesting qualities like shape, texture, and energy, which is hard to observe in its proper context.


---

Robert Distacio // The Youth of Moe. Down
Interacting with the different age groups at the music festival Moe. Down inspired me to rethink the meaning of these gatherings. I sensed freedom and respect amongst this festival community, where all were joined in celebration, creating a powerfully positive atmosphere. Consisting of four world class musicians Moe. started off as bar band in Buffalo, New York and have developed themselves into a progressive rock band whose creative output equals that of their longevity. Moe. Down is one of the longest running music festivals in New York State History. The band has been hosting a weekend festival in Central New York since 2000. This project is a series of photographs comprising of the youth of Moe. Down as they mingle amongst the crowd, revealing interactions I experienced with these kids, who were being exposed to a unique physical sensory experience. It speaks to the photographic approach. Essentially all children possess the same graceful innocence. How parents choose to expose their children to the world will shape their personalities. This project is meant to inspire parents to have an open mind and to get their children away from screens and out into the world.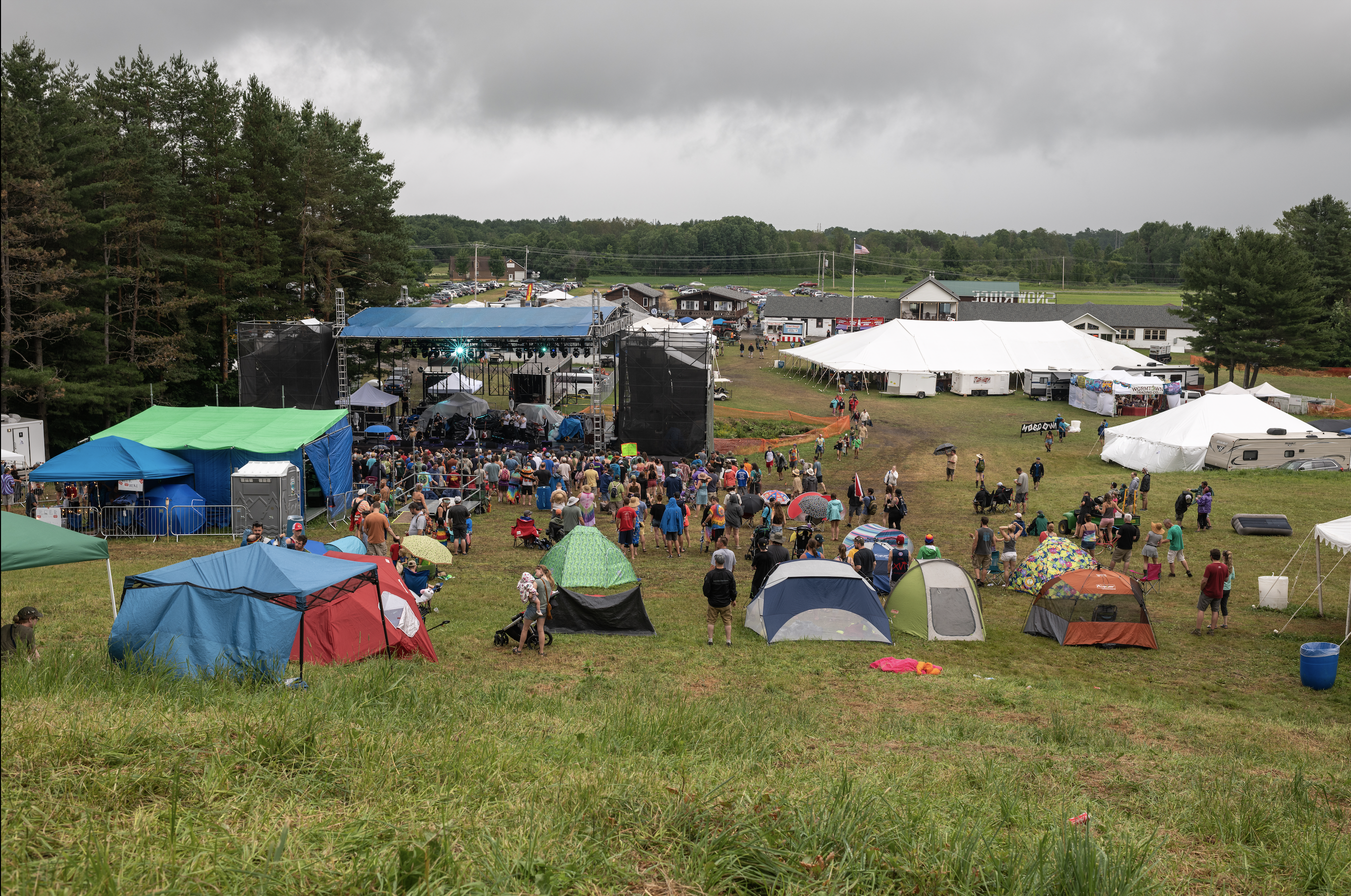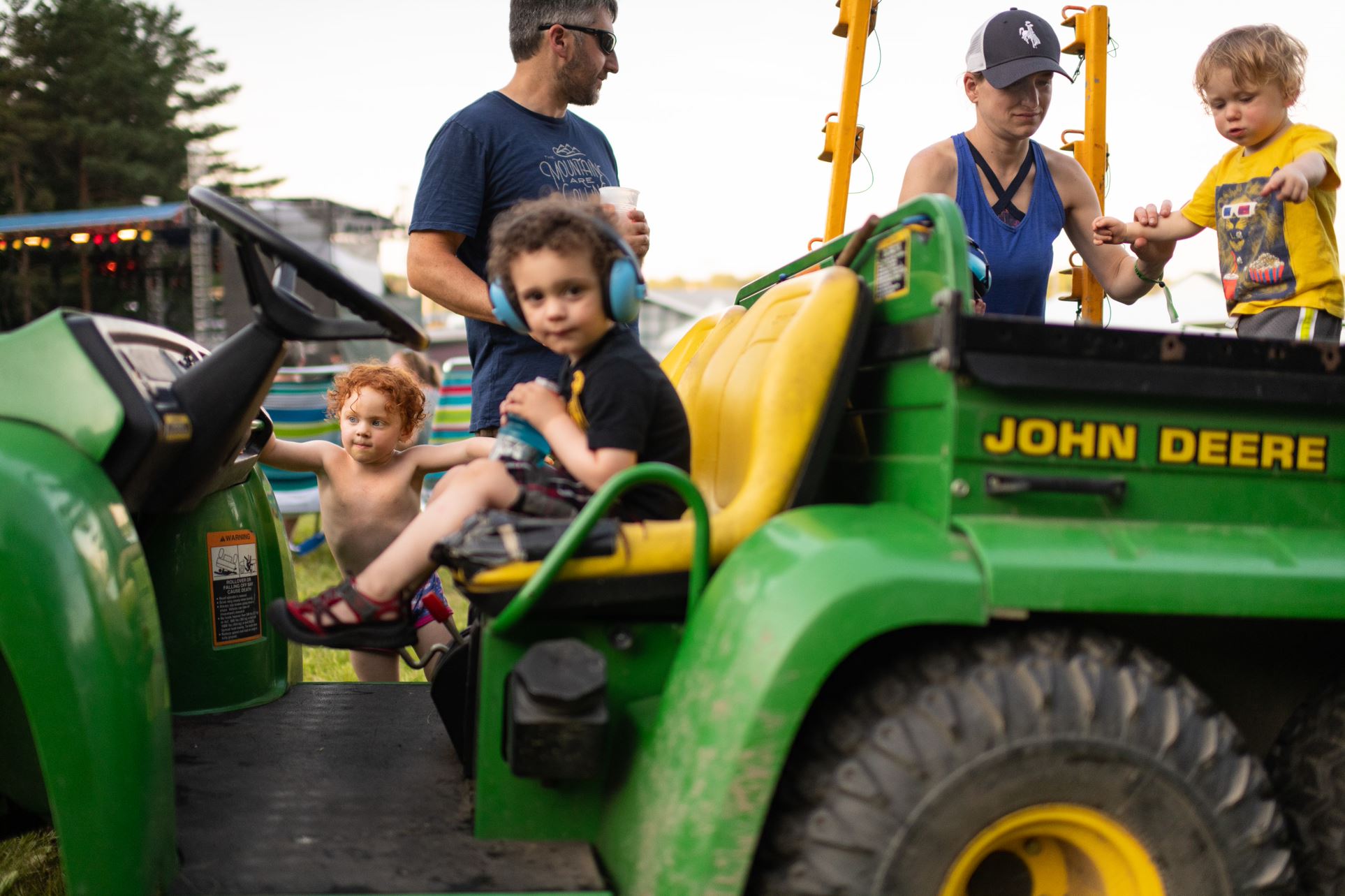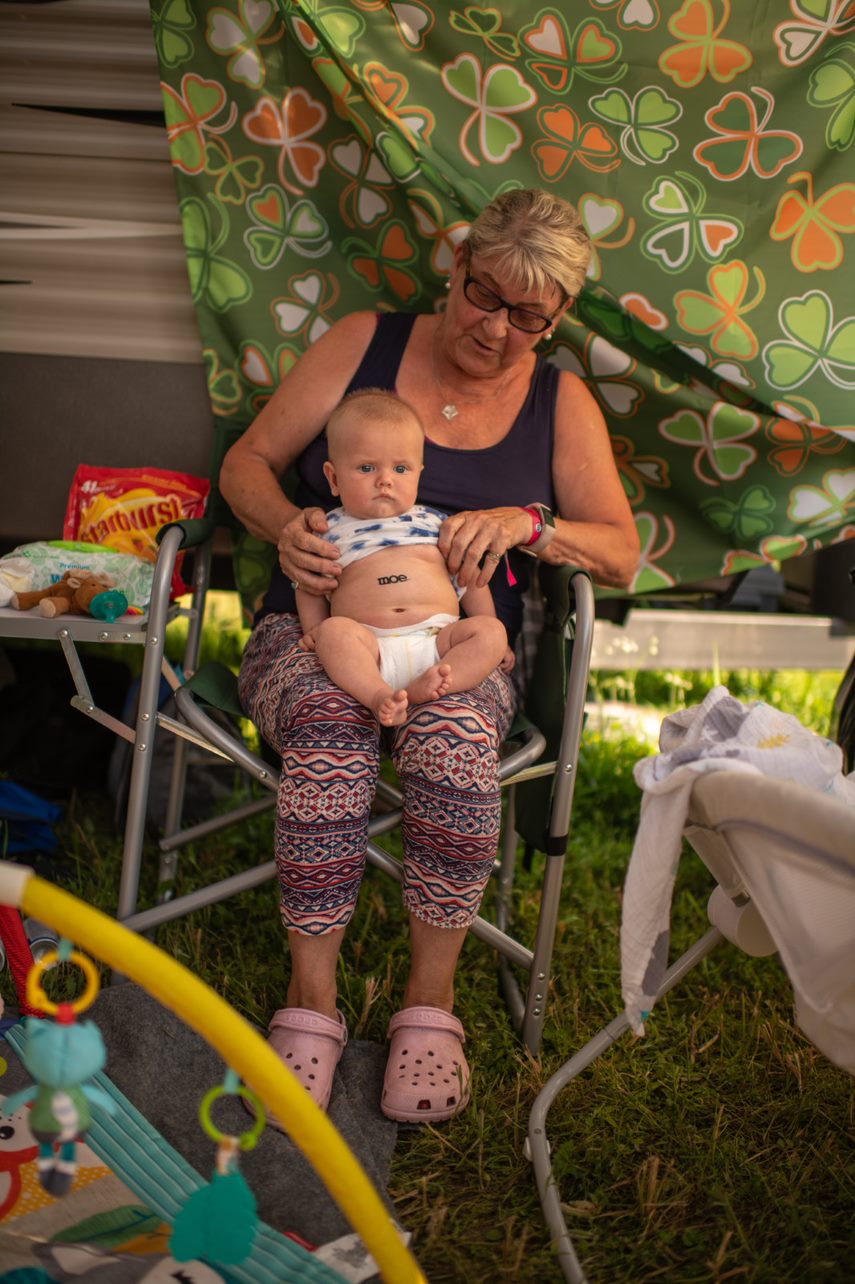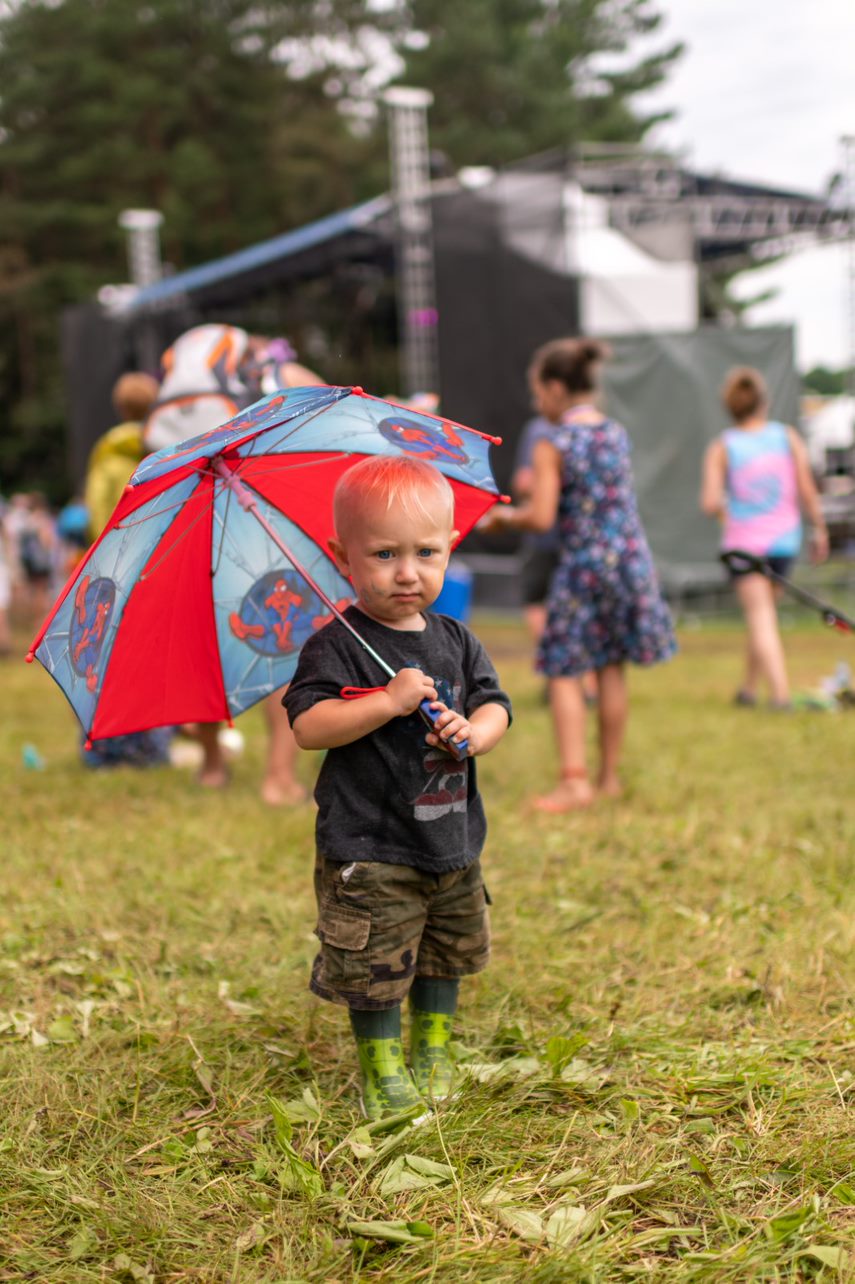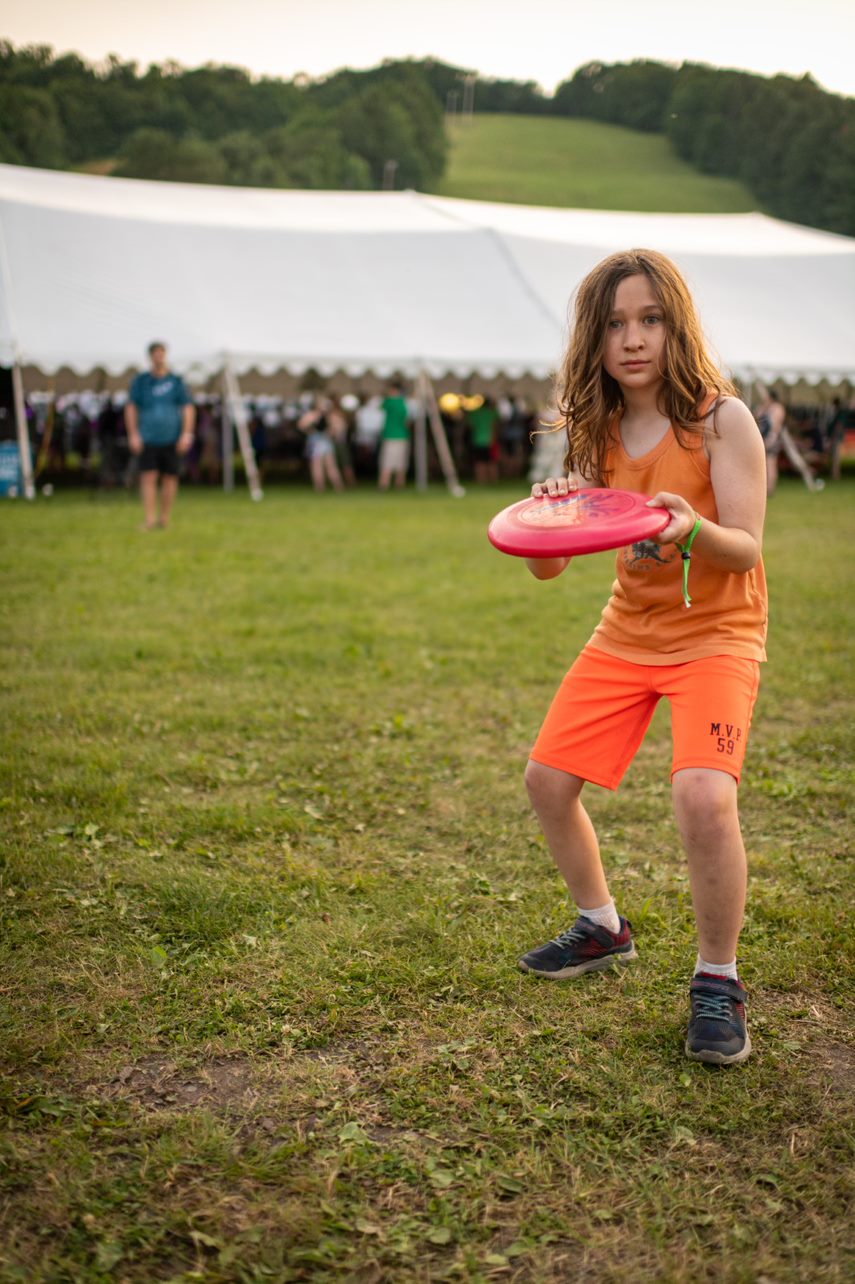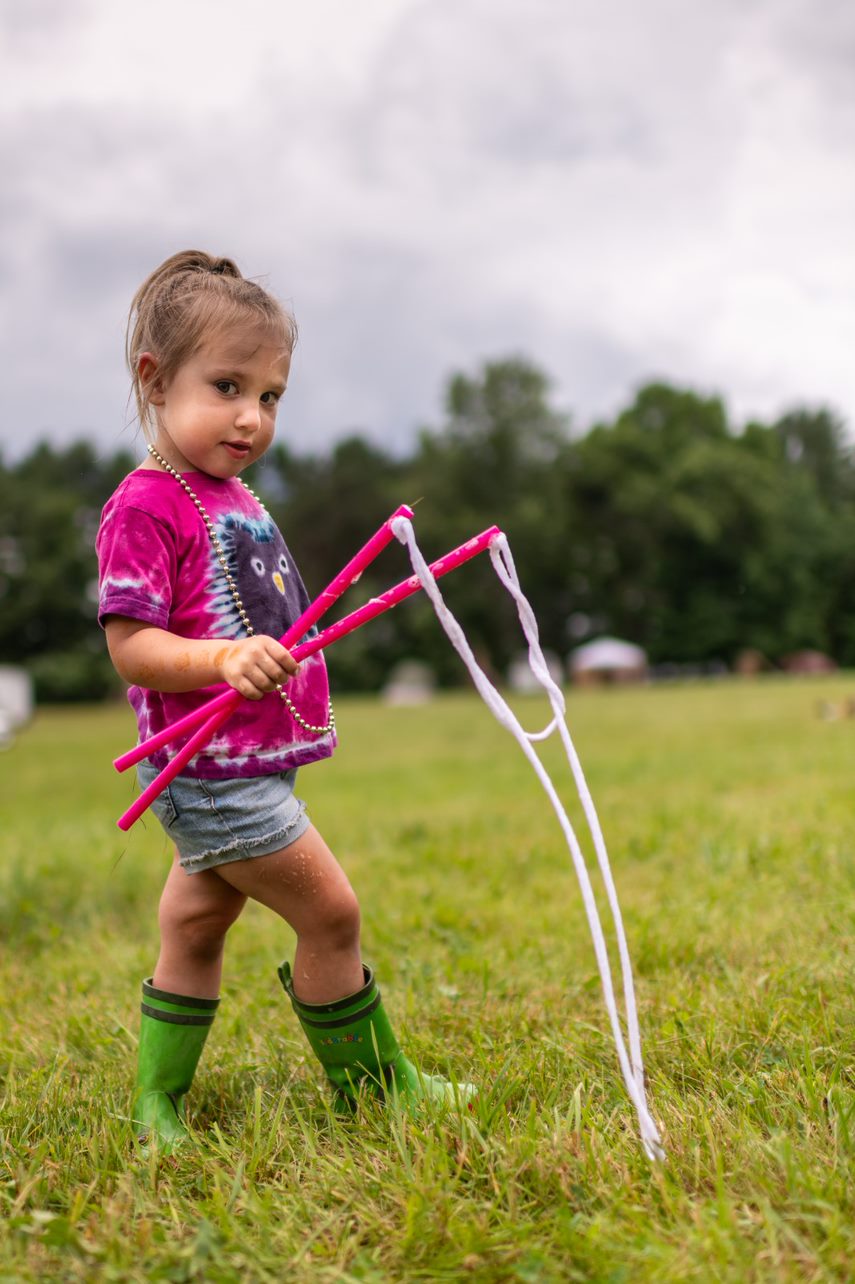 ---

Shakera O. Jules // The Beautiful Unspoken Language Of...
As every plant lover knows, flowers have a language of their own. The symbolic language of flowers has been recognized for centuries in many countries, cultures, and even in religion. Nearly every sentiment imaginable can be expressed with flowers. I have crafted a book containing stories of modern day human expression using the language of flowers. The book contains six selected stories obtained from interviews and conversations with various individuals, within my life and community. Each story presented is accompanied by a photo and illustration mixed image representing the people to whom those stories belong to. The imagery is inspired by the visual concept known as Pencil Vs Camera, popularized by artist and photographer Ben Heine. This book was created to be an intimate and charming display of human expression through flowers and plants. Before the current times of using phones, emails, and videos to communicate we used simpler modes, more personal modes of communication such as flower language. This book is to be a sort of reiteration of one of the most romantic forms of human expression and communication that we still use today, although it is less appreciated by most.


---
Shea Kalscheur //
As I was abroad in Rome, Italy I got to use everything I've been practicing as a student and put it into my own independent work. It was an extremely enriching adventure to be able to experience Europe through the eyes of an artist. It gave me an excuse to truly immerse myself into the different cultures I came into contact with. The things I learned through my semester abroad will stick with me throughout my professional career. This project reflects the traditions of each country I visited during my time here. I wanted to replicate the feeling of actually being to each city for the first time through each piece. By using old books and a fresh eye, I captured my first impressions through realistic drawings of the everyday objects in each place.


---

Stefanie Perrotte // Family Dinner
A body of work about family, tradition, and the things we share and unite us. Thirteen people sit around a tiny dining room table in a small apartment in Washington Heights, New York. They came together to eat, drink, and share stories about their week. Food is said to be a universal language we all speak. We consume it in different ways and for many it is the language we speak better than others. It has been said that food can bring people together from every corner of the planet. But in this case, I zeroed in on my part of the world, my family's Sunday night dinner table. For the past 70 years, the Vega family has sat down at their dining room table and shared a well-prepared family meal. No arguments or excuses, you were there, present, and for the most part happy about it.

Today, even after many in our family are no longer with us, my mother continues the traditions that her parents had passed on to her and her siblings. This work examines the dynamics of our family's Sunday Dinner as well as the effect the recent pandemic has had on this tradition. The project encompasses a video showing the family's interactions during a typical Sunday Dinner as well as a series of images of spontaneous moments during family gatherings, including a more formal family portrait around the infamous dinner table.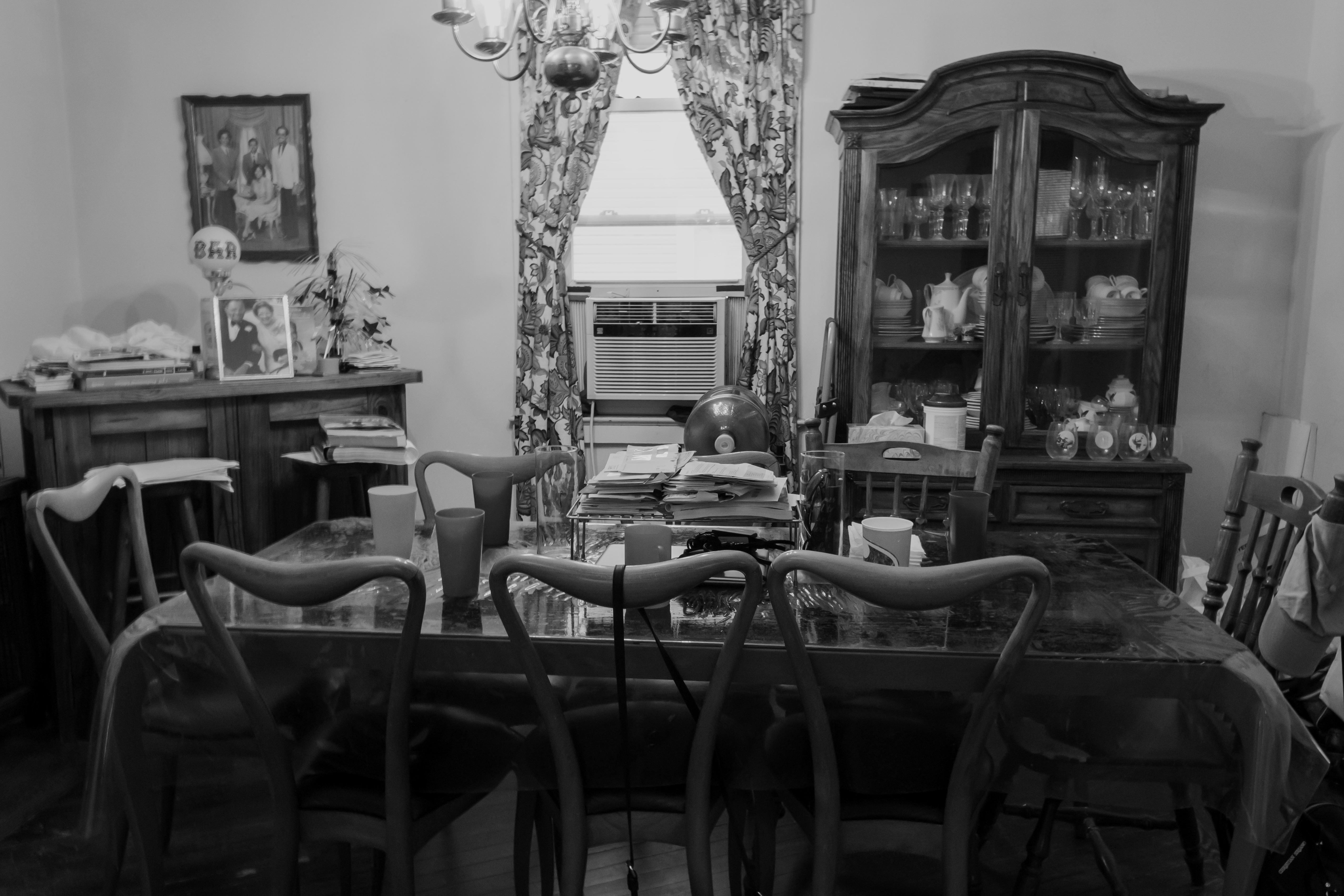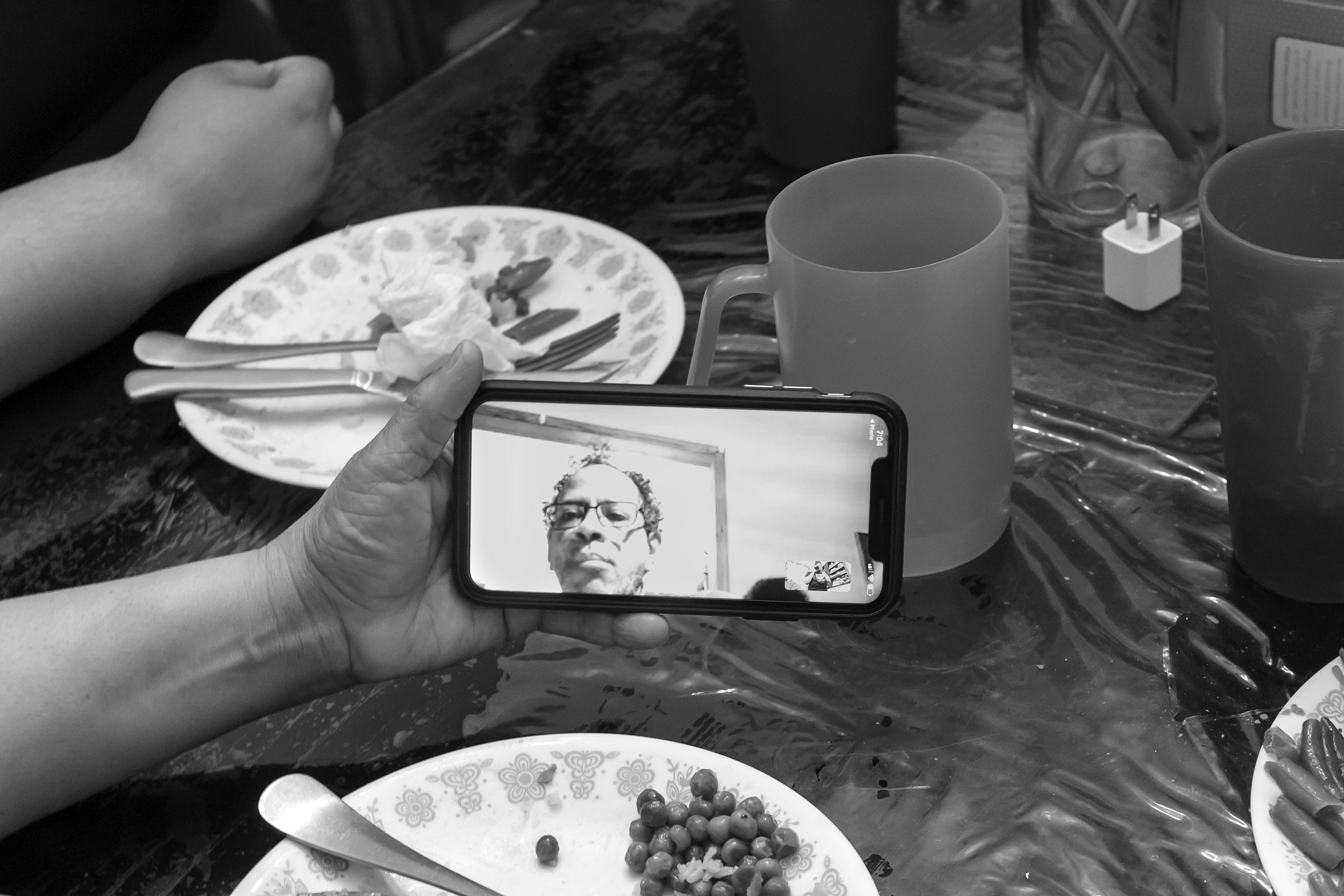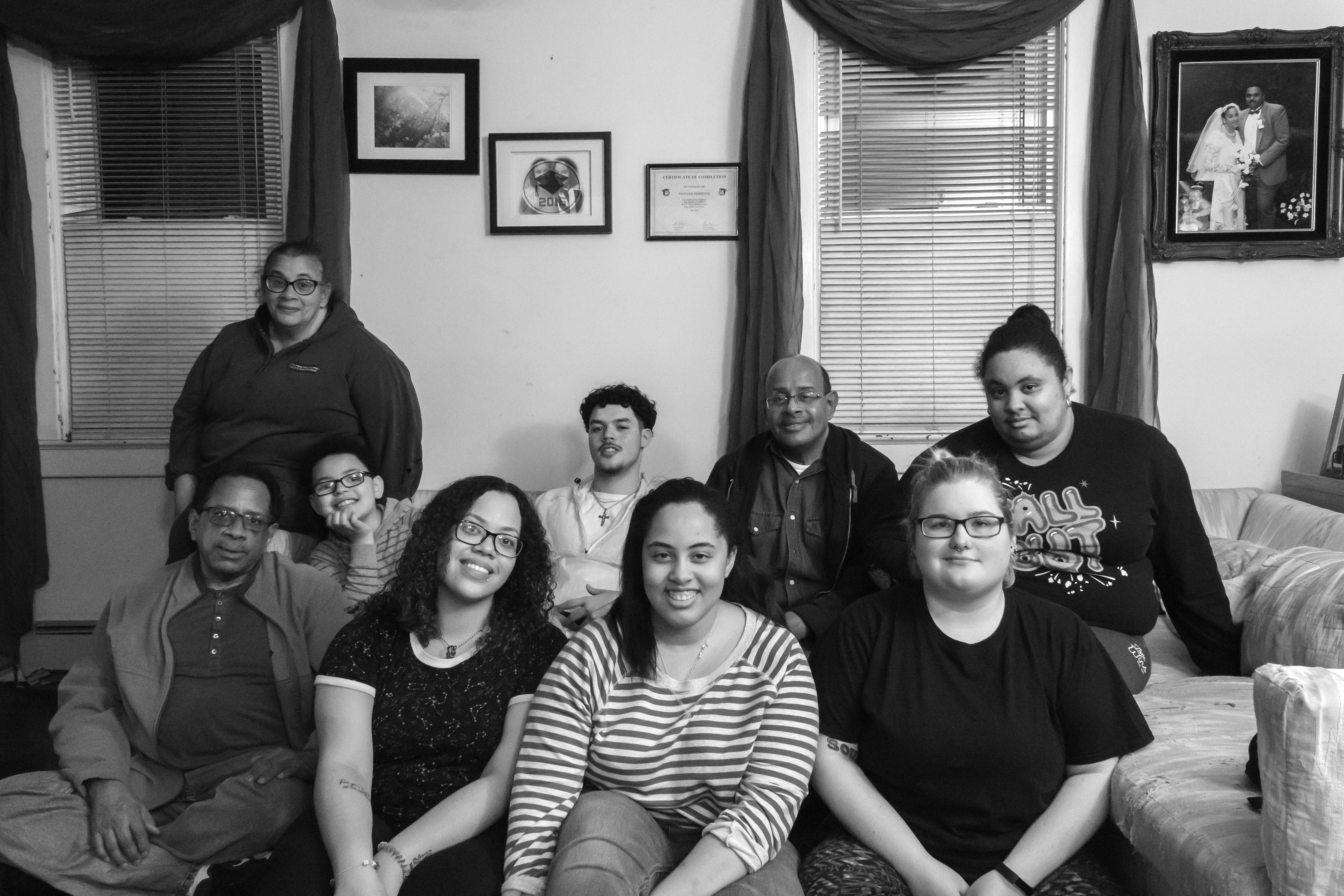 ---

Fernando Zelaya // I Have Forgotten to Forget
Memory, forgetting, dream, reality, space, time.

I Have Forgotten to Forget is a book of photographs and text woven together into a loose narrative, dealing with memory, forgetting, and relationships. The photographs in this book are meant to be a physical grounding in the world, while still being free of direct associations to the text, which drives the narrative and the reader forward through the book. As one moves through the book, they get the sensation of wandering; moving seamlessly from one place to another, while one's mind spirals and moves from thought to thought. In a more unconventional book form, this idea of wandering is emphasized in letting the viewer page through the book however they want, resulting in a number of different readings and sequences.