Meet the Artist // Myth As a Contemporary Practice // A Conversation with Chen Dongfan
Wednesday, July 22


Live via Zoom at 12 PM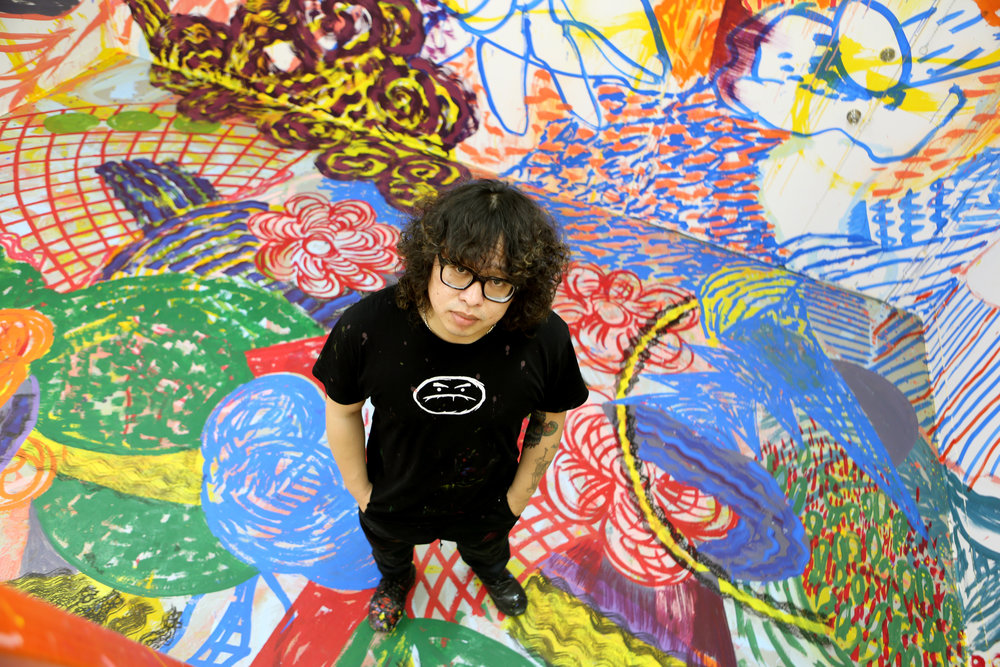 RSVP


China is racing into the future, but the way artist Chen Dongfan sees it, mythology still looms large in its collective imagination. The Wuhan hospitals built with lightning speed to address the coronavirus, for example, were named Thunder God Mountain and the Fire God Mountain. Chen is fascinated by the role that mythology plays in contemporary society: from the Mexican Muralists' interest in Prometheus to pop TV fantasy and sci-fi that takes on folkloric characteristics. In this thought-provoking conversation, the artist shares with curator Xin Wang how mythology informs his graffiti-like murals (he transformed Chinatown's Doyers Street in 2018 into a celebration of color) and perspectives on being an immigrant artist. Chen's work looks deeply at contemporary culture, and asks, is our subconscious still driven by ancient mythological beliefs?

*RSVP ESSENTIAL FOR ZOOM LINK.

CHEN Dongfan
Born in 1982 in Shandong province, China, Chen Dongfan earned his B.F.A. in 2008 from the China Academy of Art, Hangzhou. Known for his expressive, color-popping compositions, the artist has also created large-scale public art projects worldwide, including: Uncertain (Hangzhou, 2010); Where Is The Happiness? (Hangzhou, 2011); Dream (Turin, 2011); and Live Before You Die (Athens, 2016); all of which are permanent installations. In Summer 2018, Chen was selected to realize a site-specific public art project, co-presented by NYCDOT and Chinatown Partnership, on Doyers Street in New York. The street mural, titled The Song of Dragon and Flowers, covered the asphalt pavement of the entire 200-foot-long street to much public acclaim and wide media coverage. Chen moved to New York in 2014, where he continues to live and work.

Xin WANG
Xin WANG is an art historian and curator based in New York. Her writing has appeared in E-flux journal, Artforum, Kaleidoscope, Hyperallergic, and Leap. Currently pursuing a PhD in modern and contemporary art at Institute of Fine Arts, New York University, Wang also works as the Joan Tisch Teaching Fellow at the Whitney Museum of American Art and manages the discursive archive on Asian Futurisms at afuturism.tumblr.com

Program co-organized with China Institute.

Image: Chen Dongfan. Photo by Inna Xu.